The Ecological Solutions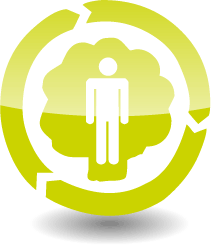 A complete program designed with YOU in mind.

Yes to the management of water resources
Yes to energy saving
There is no time to lose
No time to lose!
Discover the Salmson ecological solutions : environmentally-friendly products to meet the new requirements of your customers while improving their comfort and ease.
Foresee their requirements before their systems fail. Emphasise your expertise by offering better, more efficient solutions which are also easier to install.
2 CATEGORIES IN WHICH USERS' REQUIREMENTS CAN BE BETTER MET:
• Water savings:
Rainwater management system: Récupéo
Well pump: Aquason PAP
Automatic boosting pressure system: Silent Box
Raw sewage lifting station: Sanitson Premium
Clear water lifting station: SIR EC
• Energy savings:
High efficiency circulator for heating and air conditioning applications: Siriux Jr
Circulator for domestic sanitary hot water loop: Thermo'clock
Renewable energy circulator: Géosun
Join the program!
Acting in favor of the environment,
Anticipating market evolutions,
Presenting strong recommendations,
Gaining a foothold in a market of the future!

WITH OUR PROGRAM, YOU HAVE EVERYTHING YOU NEED!
There is no time to lose! Visit our expert network pages and discover tool and a sales development packs.