The Construction Products Regulation (EU) No 305/2011 (or 'CPR') of the European Parliament and of the Council of 9 March 2011 laying down harmonised conditions for the marketing of construction products and repealing Council Directive 89/106/EEC, entries into force on 1st. July of 2013.

"This Regulation lays down conditions for the placing or making available on the market of construction products by establishing harmonised rules on how to express the performance of construction products in relation to their essential characteristics and on the use of CE marking on those products" (CPR, art.1).

" 'construction product' means any product or kit which is produced and placed on the market for incorporation in a permanent manner in construction works or parts thereof and the performance of which has an effect on the performance of the construction works with respect to the basic requirements for construction works." (CPR, art.2, pt.1)
Only and only those waste water (or drainage and sewage) lifting plants/units set up inside buildings shall be under the CPR (product area: waste water Engineering products – CPR, Annex IV, Table 1). These lifting plants are covered by the harmonized European standard series EN 12050-1 to -4 (Waste water lifting plants for buildings and sites) for the CPR conformity and marketed under the range names:

- [EN 12050-1] Liftson S/M/L; Sanitson Premium according to the type;

- [EN 12050-2] Sanitson Premium according to the type; Subsanit-2;

- [EN 12050-4] specified according to the non-return valve type equipping the lifting plants.

The products fulfil the technical requirements and the consequences concern mainly the product documentations with:

-the updating of the name plate of the products,

-the supply of the Declarations of Performance.

This results in modifications of the existing Installation and operating instructions (or Instructions manual) and EC declarations of conformity linked to waste water lifting plants.

The Declarations of Performance (DoP) are being available on the SALMSON website.
A 'simplified version' of the DoP is joined to the accompanying documents with the delivered products.

Nevertheless, the EC Declaration of Conformity of these products remains required to answer to the other applicable CE-marking Directives. They are being updated when it's necessary.

No other CPR requirement is applicable on 1st. July 2013 to the SALMSON products.
The pumps cannot be considered as constructions products. Indeed, no European harmonised standard has been published about the both areas:

- Fixed fire fighting equipment,

- Construction products in contact with water intended for human consumption,
hence, no Declaration of Performance cannot be drawn up.

⇒ Download the DoP - SANITSON range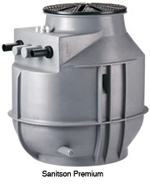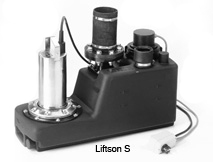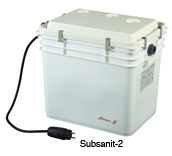 ---